We are happy to announce the release of ITmanager.net 7.8 with new Google Workspace!
We added lots of new features to our Google Workspace integration. You can manage Users, Groups, Devices, such as Chromebooks, Mobile devices, Printers, Buildings, Meeting Rooms and more.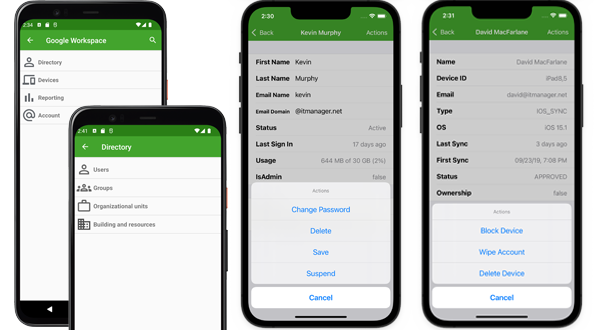 We also improved the Reporting and Auditing features of Google Workspace. These new features are also now available on all our platforms including our iOS app, Android app and our Web app.
If there are any Google Workspace features missing which you would find useful for your organization please let us know and we will add those additional features.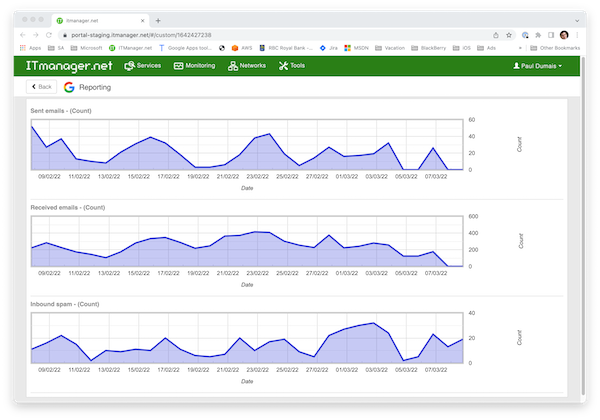 We also added bulk editing of services and monitors in all our apps including iOS, Android and our Web app.
We are always busy working on new features for our next releases. Coming soon, you will be able run scripts across multiple servers and Azure management.
Please let us know if there any features you would like to see in future versions of ITmanager.net
ITmanager.net is available as a 14 day free trial. Find it here: