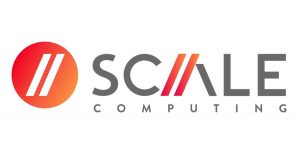 ITmanager.net is the RMM mobile app and it now monitors and manages HC3 Servers from Scale Computing. Check out these great new features!
HC3 Management:
View Cluster Stats, Nodes and VM's
VM Actions: Create, Edit, Clone, Move, Delete, Snapshot
VM Console Connection
Control Center
HC3 Monitoring:
Cluster Monitoring: Disk, RAM, IOPS, LAT, Number or running VM's, Number of running Nodes, Errors & Alerts
VM Monitoring: CPU, RAM, Disk, Network, Going offline
The ITmanager.net mobile apps should have been updated automatically from your preferred app store. If you did not receive the auto-update to version 7.5, please click on the following links to do so:
If you would like to be an advanced beta tester for any further releases of ITmanager.net or if there are any other features you would like to see in ITmanager.net please don't hesitate to contact us.
This is a screenshot of the Scale Computing dashboard on an android phone.